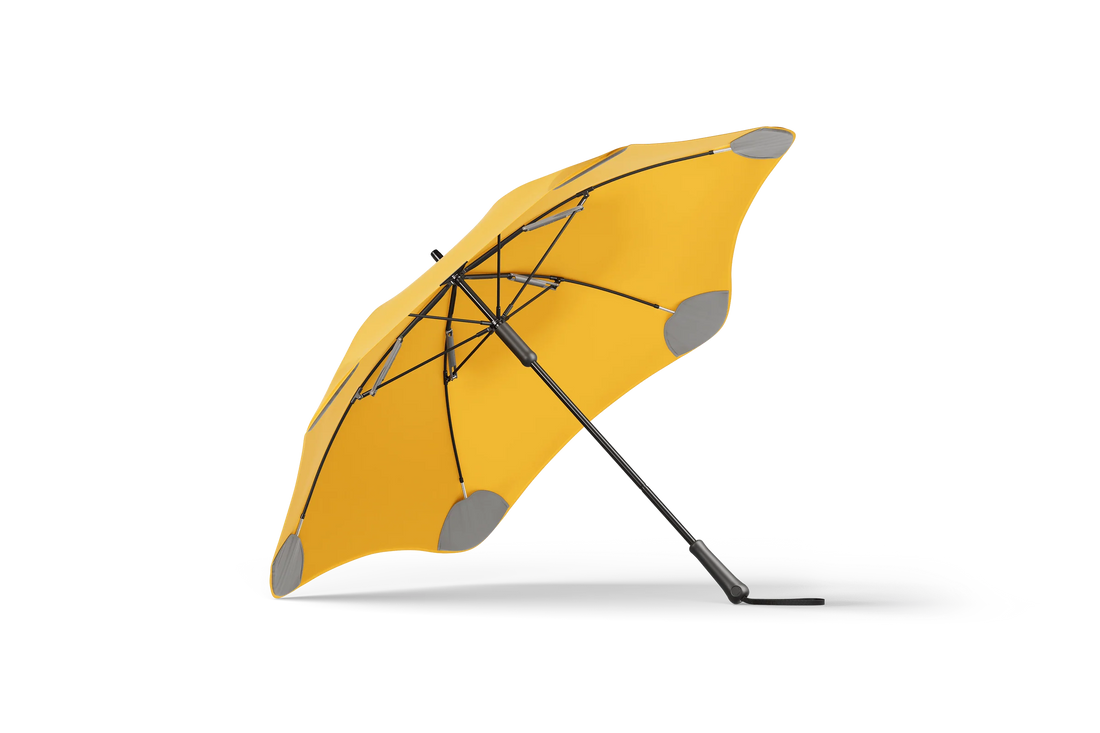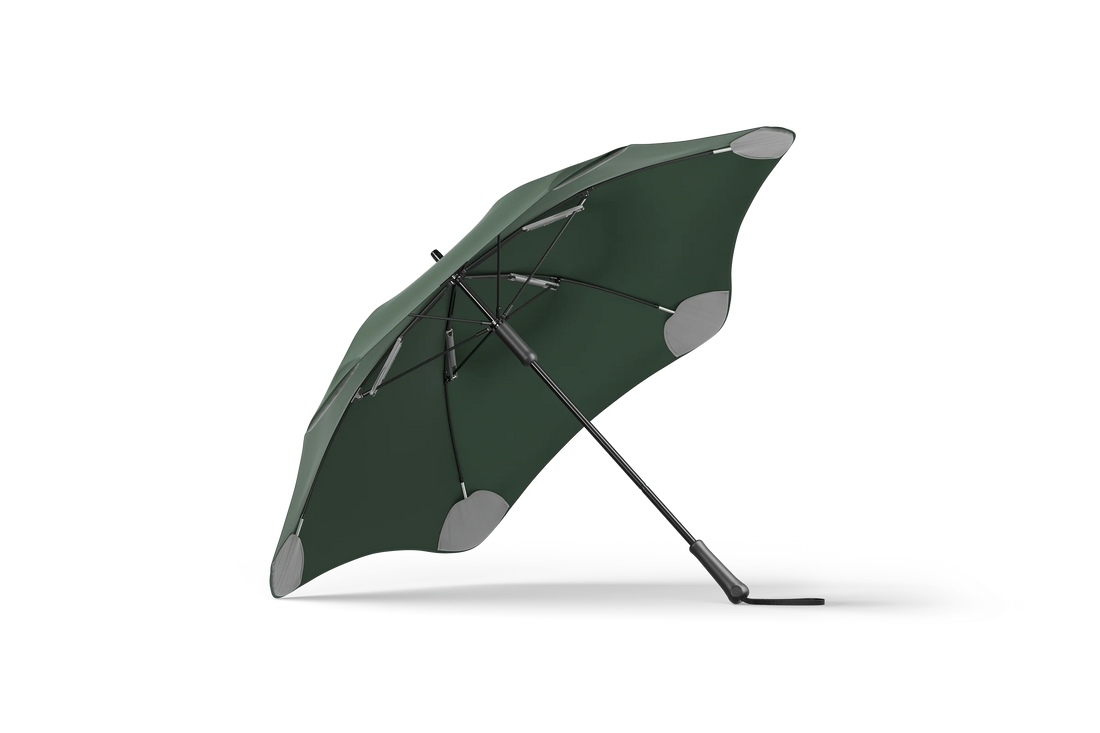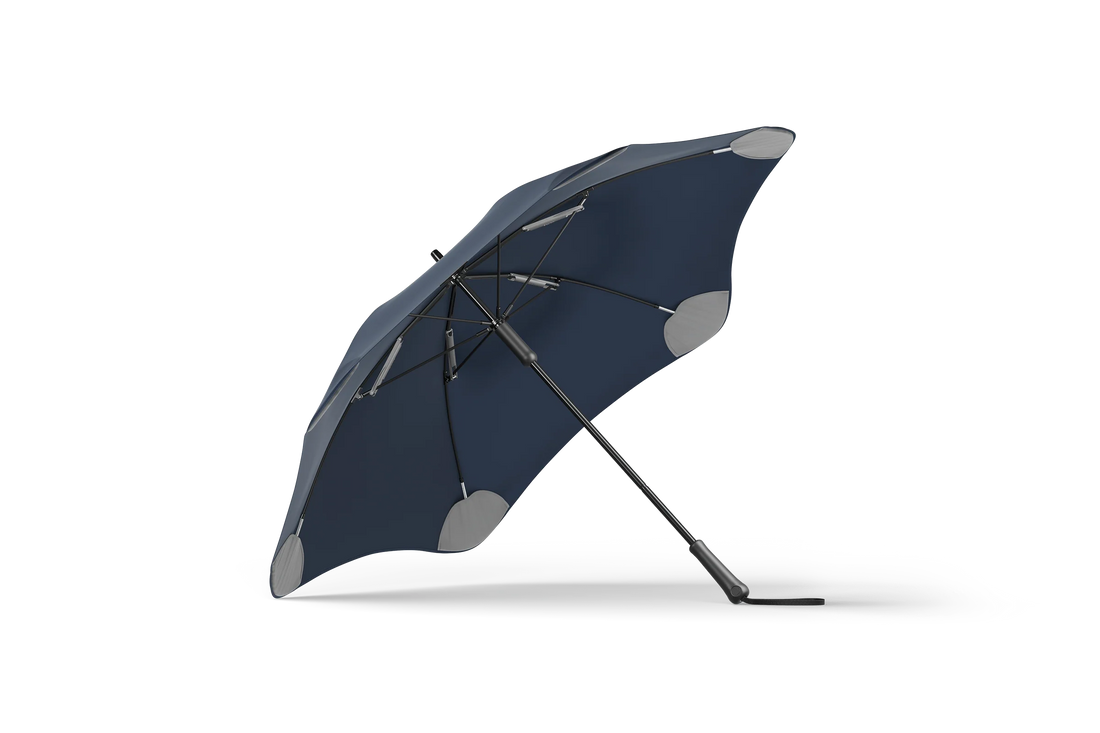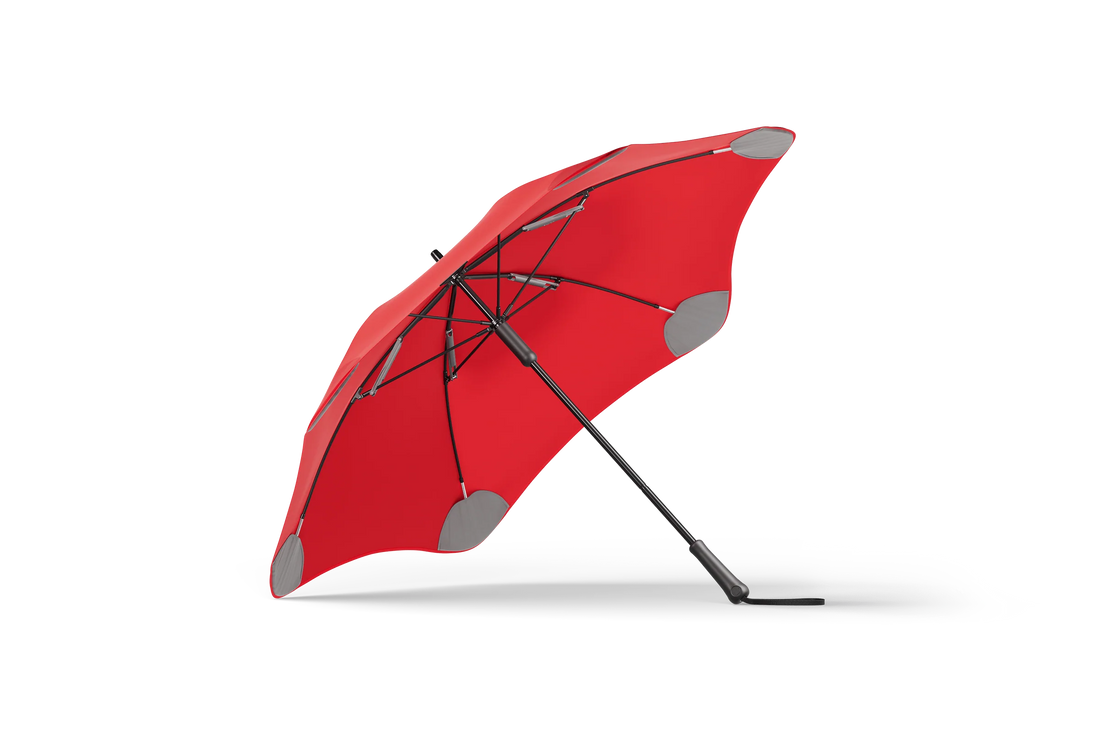 CLASSIC
A new tradition

Inspired by tradition, designed for the future. The original full-length BLUNT Classic is ideal for those who need impromptu protection in a serious downpour - whether en route to work, school or walking the dog. 
Frame
The BLUNT Umbrella frame features a unique strut mechanism that stresses the ribs, creating an effortless outward tension in the canopy as the umbrella is opened.
Blunt Classic
Built to Last
When rain clouds threaten, and you have places to be, carry the Classic. Offering full coverage in a refined style, the Classic protects against wind, rain and shine, and tucks comfortably under your arm when there's a break in the weather.

The Classic's high-tensioned canopy provides full comfort and shelter, even during those all day downpours.
Specs
Open Diameter 120 cm
Closed Length 84 cm
Weight 660 g
Coverage
120cm
Serious protection for one, just enough for two.
Canopy
The iconic and uniquely shaped canopy is the cumulative effect of the six patented BLUNT tips. The canopy's tautness – especially at the edge – provides a rigid wing-like surface that withstands all wind conditions.