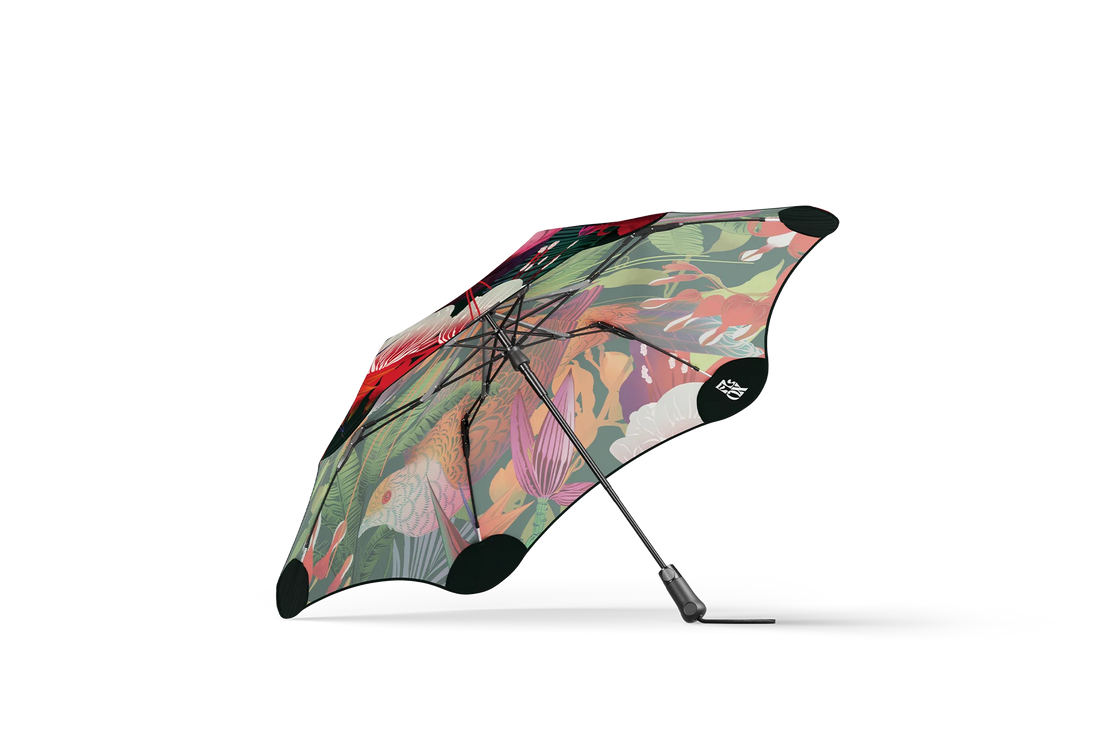 Blunt Umbrella x Flox Limited Edition | Metro
Infusing FLOX's signature blend of flora and fauna, the Neo Tropica 2023 collection arrives in neon-hued grandeur, showcasing the vibrancy and connectedness of our natural world. This artwork celebrates the dynamism of nature and accentuates the power of our ecosystems.

Frame
The BLUNT Umbrella frame features a unique strut mechanism that stresses the ribs, creating an effortless outward tension in the canopy as the umbrella is opened.
Built to Last
Metro is the go-to umbrella for days where you're not sure what's on the horizon. It conveniently fits in your handbag, tote, or backpack so you're always prepared, whatever the weather.

An auto-open button pops open the canopy for instant coverage at your fingertips. Built with unique 360° spinning technology, the Metro's canopy is designed to elegantly handle knocks when navigating narrow spaces.
Specs
Open Diameter 100 cm
Closed Length 37.5 cm
Weight 385 g
Coverage
100cm
Sized perfectly for one
Canopy
The iconic and uniquely shaped canopy is the cumulative effect of our six patented BLUNT tips. The canopy's tautness – especially at the edge – provides a rigid wing-like surface that withstands all wind conditions.