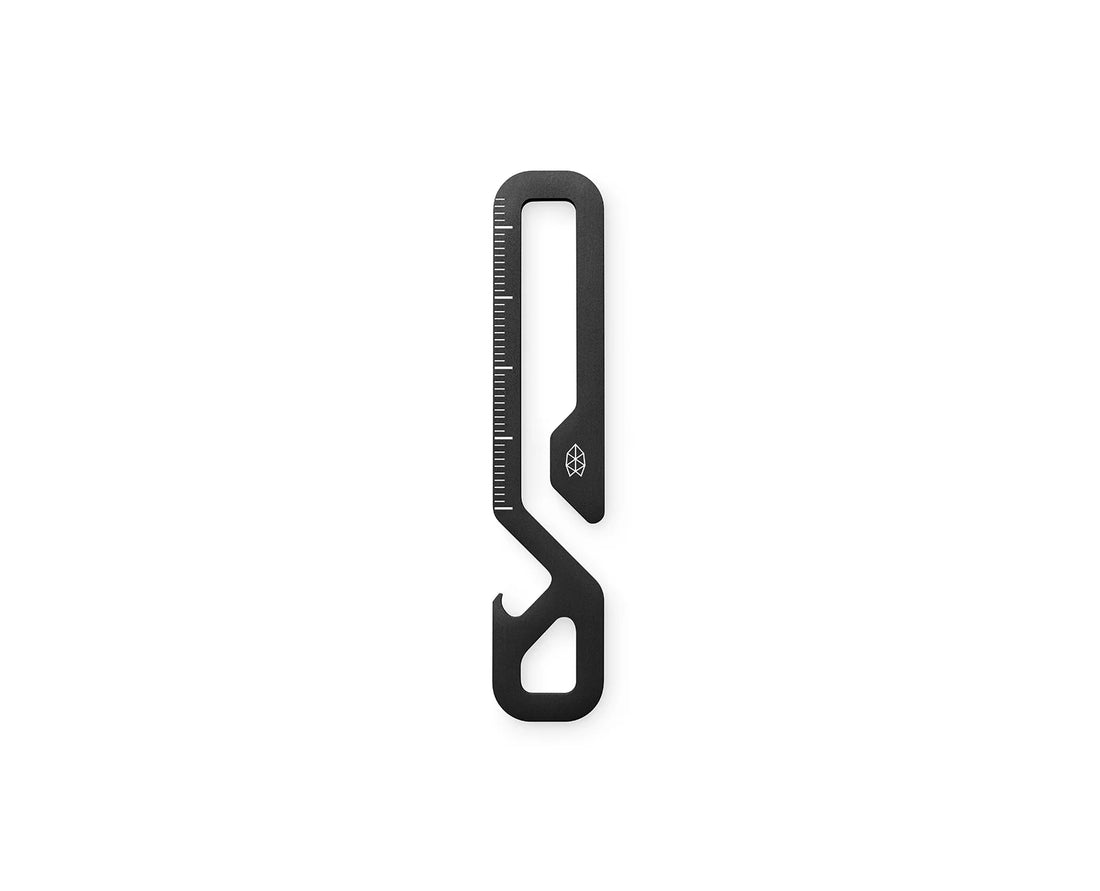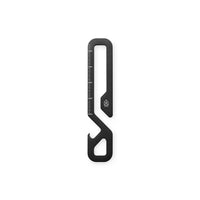 James Brand The Rowan | Black + Stainless
For those who are true minimalists.
The Rowan leverages a simple hook design to give you key-carry security in a straightforward package. With no moving parts, it doesn't get any more minimal  than the Rowan. It shares the same overall design language as our Holcombe carabiner, and also packs in a bottle opener and ruler, if you ever need to measure something small (insert inappropriate joke here). If you are looking for a minimal and approachable way to get your keys out of your pocket, and a little extra utility to boot, the Rowan is for you.