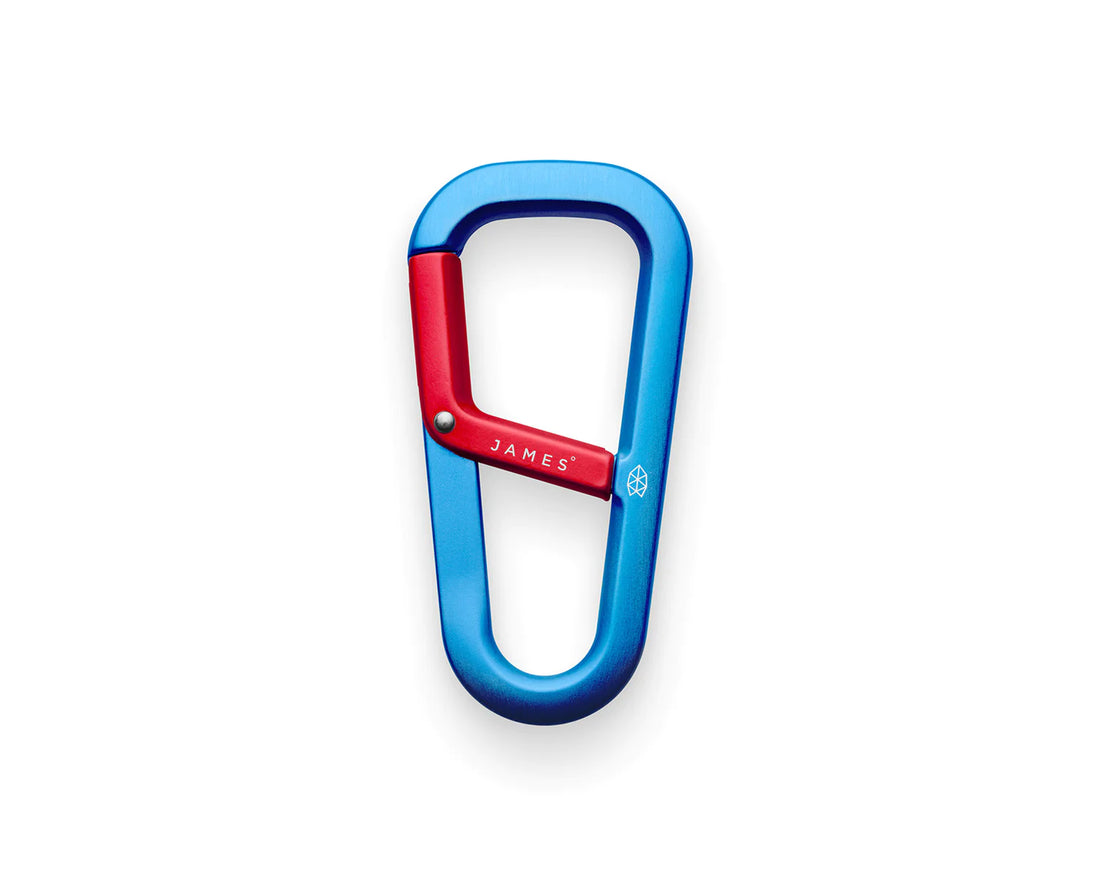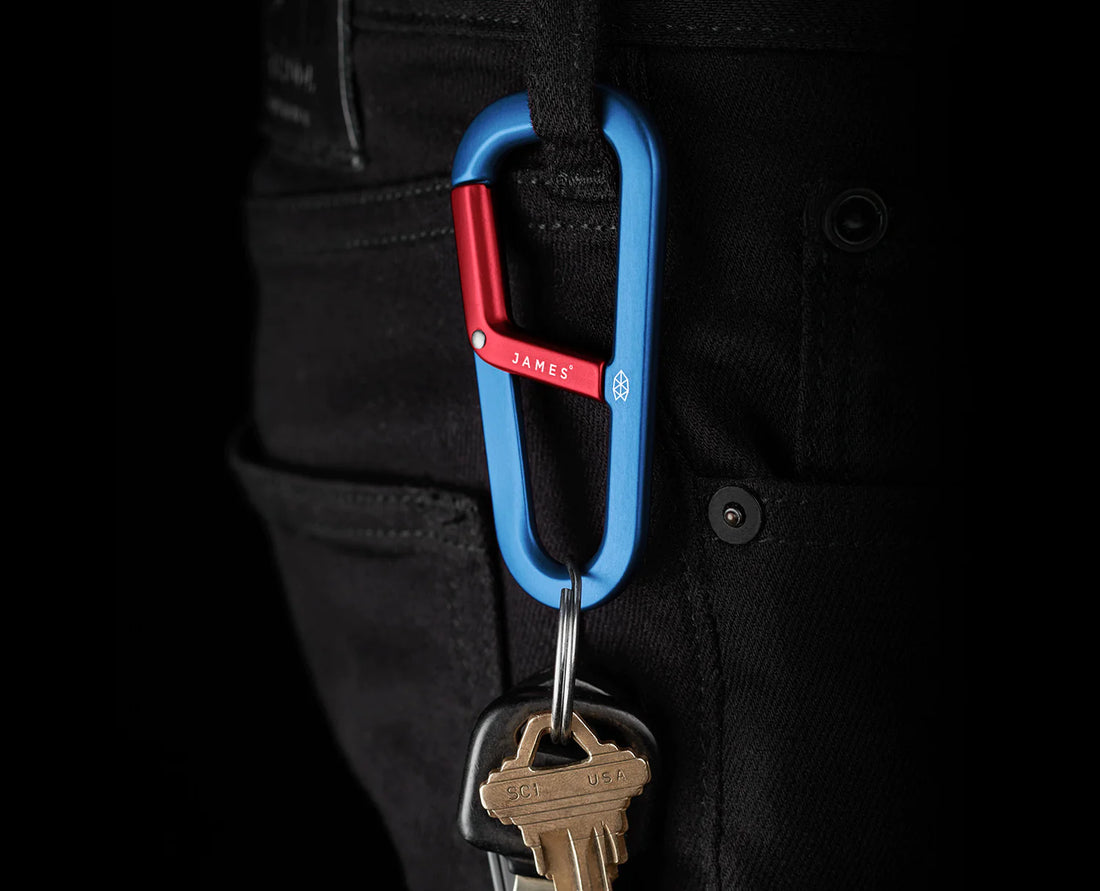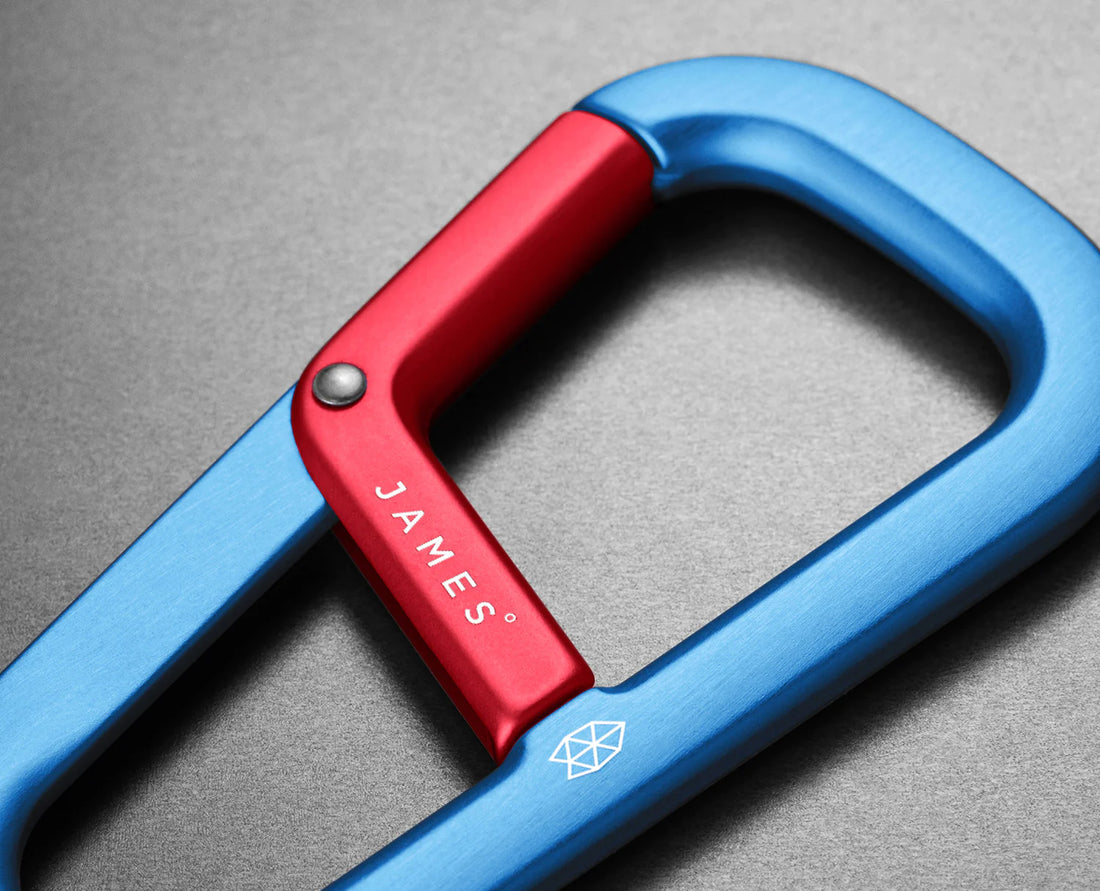 James Brand The Hardin | Cerulian + Red
The Forged Carabiner for your Every Day.
The it's time to replace that overbuilt climbing carabiner on your hip. The Hardin is our new drop-forged carabiner with a modern aesthetic and a solid construction that will keep your keys and your valuables secure and readily at hand. Made out of 6063 aluminium, with a two-compartment design, a strong spring-loaded gate, and a broad palette of available colours, the Hardin is the perfect daily companion for your jeans or backpack.