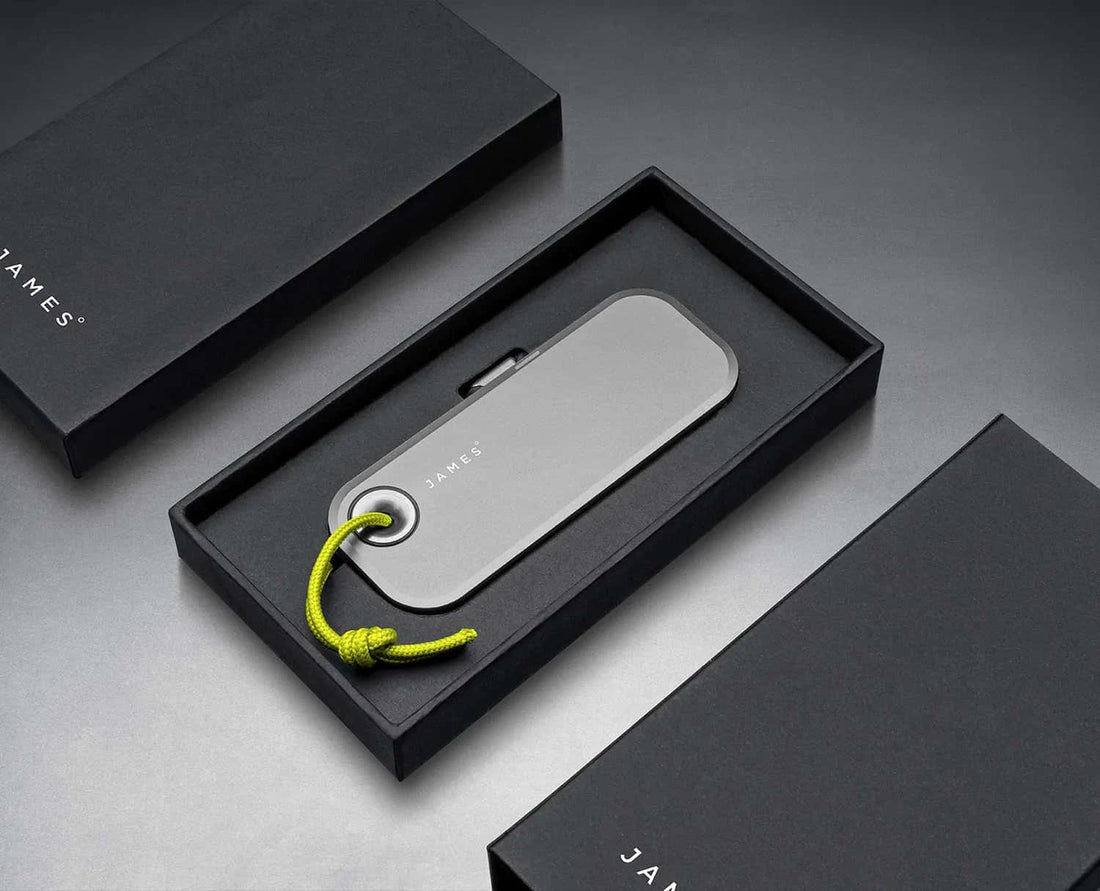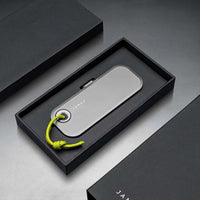 James Brand The Palmer | Space Grey
The Palmer packs all the functionality of the classic utility knife in a refined design that sits comfortably in your hand and pocket. The patent-pending (TJB's first!) mechanism enables tool-free blade changes and a buttery smooth action. Featuring anodized aluminum handles, a lanyard for easy deployment and a range of great colours, the Palmer bridges the gap between traditional 'everyday carry', lifestyle accessory and pure utilitarian object.
PATENT-PENDING MECHANISM
TJB very first utility patent (as soon as the USPTO gets their act together)

DESIGNED FOR THE POCKET
Fits perfectly in your coin pocket and comes with a lanyard for easy deployment.

EASY, NO-TOOLS-REQUIRED BLADE CHANGES
The innovative patent-pending mechanism makes for easy, tool-free blade changes.

USES STANDARD UTILITY KNIFE BLADES
Easy to find nearly anywhere.

TRAVEL FRIENDLY
Totally A-OK with T.S.A. Just toss the blade and get some more once you reach your destination.

NON-KNIFEY
The Palmer is more tool than knife; it's a good fit for people who don't carry a pocket knife.

SUPER VERSATILE
From breaking down boxes to cutting carpet, the Palmer does it all.

LOW MAINTENANCE
No sharpening required; just turn the blade around and then exchange it for a freshy.

CUTE AS A BUTTON
How can you not love the form and those colours?
| | |
| --- | --- |
| WEIGHT | 71g |
| BLADE LENGTH | 4.4cm |
| BLADE STEEL | STANDARD HIGH CARBON STEEL UTILITY BLADE |
| OPEN LENGTH | 10.3cm |
| CLOSED LENGTH | 8.8cm |
| DESIGNED IN | PORTLAND, OREGON |
| MADE IN | YANGJIANG, CHINA |
The James Brand
All day, every day
Knives and tools for people who live adventurously
The Palmer
Made for you. And you. And you...
One of the most versatile tools out there, the utility knife takes many forms and serves many jobs. The Palmer is TJB's take on the classic utility knife, made for modern living. It's designed for easy carry and a great in-hand feel. More of a tool than a traditional pocket knife, it's that go-to blade that gets used daily for opening boxes, putting a point on a pencil or simply cutting into a hard-to-open bag of chips
The Palmer
Cut, sharpen, score, etch, whittle, open.
Slim and easy to handle, The Palmer sets a new standard in utility knife convenience. An aluminum body keeps it light, a lanyard gives you carrying options, and a variety of colors keep it fun. It's sized to sit discreetly in the coin pocket of your jeans with a shape and feel that rests comfortably in your hand. Smooth blade action puts it to use, and our patent-pending mechanism for tool-free blade release makes blade changes a snap. Update your EDC.